SUNY Canton College Foundation Secures Midtown Plaza Purchase Option
A joint venture will allow SUNY Canton to move forward with plans to create an Entrepreneurship Center at the former Jubilee grocery store location in downtown Canton.
Roo Riverwoods, LLC, an affiliate of the Canton College Foundation, has secured a purchase option on the vacant midtown plaza properties currently owned by Garry L. Cohen. The agreement allows the foundation to conduct studies to determine if the properties are suitable for development. During the term of the option, Roo Riverwoods has the exclusive right to purchase Mr. Cohen's properties or to assign them to a third party.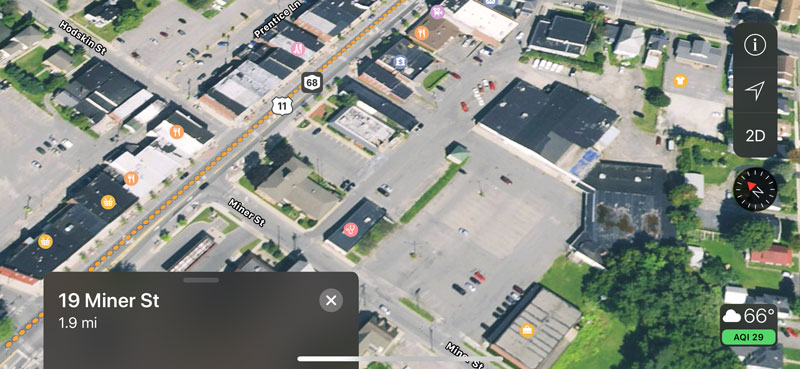 The facility would house the college's Small Business Development Center and would include co-working spaces, private offices for rent, state-of-the-art conference facilities and event space. The Entrepreneurship Center would also include a makerspace with 3D printers and other high-tech tools available for public use.
Project partners are exploring further funding opportunities that will enable the development of a mixed-use development at the site, which will include both commercial spaces and housing units.
"The Canton College Foundation is thrilled to be able to facilitate this project, and the board was solidly in support of this opportunity," said Anne M. Sibley, SUNY Canton vice president for advancement, who signed the agreement with Cohen last Friday. "The potential benefits for the Canton community and SUNY Canton are tremendous. We look forward to further collaboration with other partners."
This process was a collaborative effort between the Foundation, SUNY Canton President Zvi Szafran, Village of Canton Mayor Michael Dalton and Town of Canton Supervisor Mary Ann Ashley. Also involved were representatives from Laker Development NY, LLC, which previously worked with St. Lawrence University to purchase one of its Main Street houses and develop the new Walgreens, and its partner, DEW Ventures, LLC.
"This project will bring new economic vitality and entrepreneurial activity to the heart of downtown," said Szafran. "We all worked hard to make this a winning situation for everyone in Canton. We look forward to working with the developers and their teams to make this vision a reality."
The redevelopment venture was included as a potential anchor project in the Village of Canton's application for the $10 million New York State Downtown Revitalization Initiative. If the Village is selected, a portion of the funding may be devoted to the undertaking. Other funding opportunities will also be pursued.
"This has been a long-term process and a very cooperative effort," said Dalton. "The collaboration is going to yield great things for Canton. I thank everyone involved for their creative energy and hard work."
About SUNY Canton
As Northern New York's premier college for career-driven bachelor's degrees, associate degrees and professional certificate programs, SUNY Canton delivers quality hands-on programs in engineering technology, management, and healthcare fields. It is home to the Center for Criminal Justice, Intelligence and Cybersecurity. Faculty members are noted for their professional real-world experience in addition to outstanding academic credentials. As SUNY's leader in online education, SUNY Canton OnLine offers hundreds of flexible and convenient courses as well as 23 online degree programs. The SUNY Canton Kangaroos 15 traditional athletic teams compete at the NCAA Division III level as part of the North Atlantic Conference. SUNY Canton also features varsity esports and cheerleading.