Students Give SUNY Canton Number One Rankings in Statewide Satisfaction Survey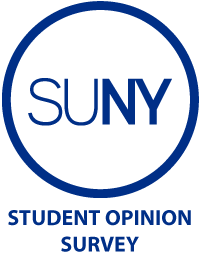 Results from a 2018 SUNY Student Opinion Survey have placed SUNY Canton first in a host of categories related to academics, advising, career services, health services and facilities.
The survey is administered every three years to students at 27 state-operated colleges and university centers. It assesses satisfaction in more than 60 areas, and the college took the top spot in 14 SUNY-wide categories. The survey also compiled results from students in the seven technology-sector institutions, and SUNY Canton placed first in an additional 26 areas.
SUNY Canton's number one rankings among the 27 state-operated colleges and university centers are:
Academic advising in a students' major
Availability of faculty outside class
Career services
Assistance with finding employment during school
Study areas
Classroom facilities
Course-related laboratories
Tutoring services
Class size
Access to computers and related technology
Library resources
Library services
Health services
Counseling services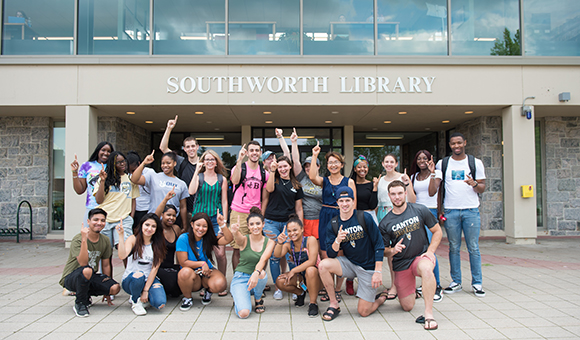 The college's additional number-one rankings among its peer tech-sector schools are:
General academic advising
Non-teaching staff respect for students
Faculty/instructor respect for students
Residence hall services and programs
Campus center/student union
General condition of buildings and grounds
Athletic and recreational facilities
Financial aid services
Quality of instruction
Availability of general education courses
Course registration process
Availability of online courses
Computing support services
College computer network
Intercollegiate athletic programs
Student government
Recreation and intramural programs
Guest speakers outside class
Educational programs regarding alcohol and substance abuse
Health and wellness programs
Student input in college policies
Your social support network on campus
Services to support off-campus and commuter students
Services to support transfer students
Intra-campus transportation
College bookstore services
"This year, SUNY Canton received more number-one rankings than ever before, and I am incredibly proud of the effort our entire campus has put forth to earn these scores," said President Zvi Szafran. "Student feedback is the most important measure of our success, so it's gratifying to see we're continuing to excel in areas that we traditionally have held first-place rankings in, such as library services and tutoring, while also earning top scores in new areas, such as academic advising in a major, availability of faculty outside of class, course-related laboratories, and access to computers and related technology."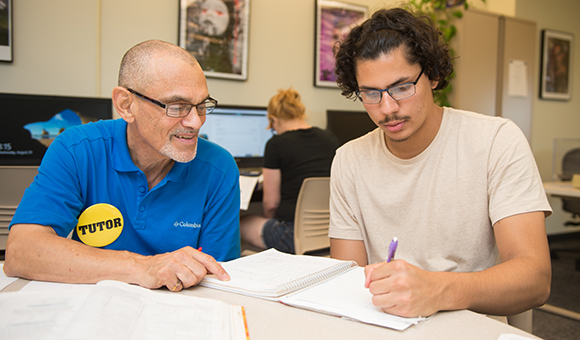 Many of the college's recent initiatives align with the categories in which SUNY Canton received the highest rankings, notably classroom and lab facilities.
"We debuted a state of the art Digital Studio/Game Design Lab last fall, which is an environment unlike any other on campus. It's a high-tech space where students from diverse programs—Game Design and Development, Graphic and Multimedia Design, and Technological Communications—can come together to learn, innovate, and bring their ideas to life."
Other facility enhancements include a "flex classroom" where lectures are broadcast live and recorded for later viewing. Students have the option of attending class in person or online, which is particularly important for non-traditional and commuter students who may have family and career obligations.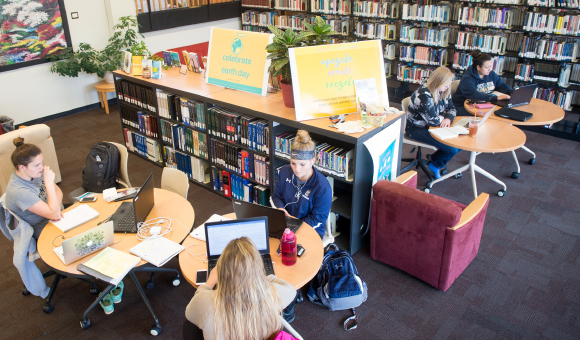 "The Student Opinion Survey results reflect the college's mission to help students achieve their full potential both personally and professionally," said Associate Provost and Dean of Academic Support Services Molly A. Mott. "These scores show our strong commitment to their success."
In the wellness area, the Davis Health Center and the Counseling Center both received SUNY-wide first-place rankings.
"Our counseling and health services departments provide exceptional care to students without them having to step foot off campus," said Vice President for Student Affairs and Dean of Students Courtney B. Bish. "Both areas are staffed with professionals poised to meet the needs of our students during their most trying times."
A first-place tech-sector ranking (and second-place ranking SUNY-wide) in the off-campus and commuter support services category intersects with an effort to provide new opportunities for students to participate in activities virtually. More than 60 campus events were live-streamed last year for those unable to attend in person, and a new varsity esports team allows online students to compete remotely. The Office of Career Services, which placed first SUNY-wide, held online professional clothing and job fairs.
"We have found that enhancing offerings for online students actually benefits all students," said Bish. "From streaming and capturing events to hosting interactive programming, we have provided opportunities for everyone to engage with campus life at times that are convenient for them."
A first-place tech-sector ranking in financial aid services coincides with the college's successful implementation of the Excelsior Scholarship program, which benefitted more than 150 students last year.
About SUNY Canton
As Northern New York's premier college for career-driven bachelor's degrees, associate degrees and professional certificate programs, SUNY Canton delivers quality hands-on programs in engineering technology, management, and healthcare fields. It is home to the Center for Criminal Justice, Intelligence and Cybersecurity. Faculty members are noted for their professional real-world experience in addition to outstanding academic credentials. As SUNY's leader in online education, SUNY Canton OnLine offers hundreds of flexible and convenient courses as well as 23 online degree programs. The SUNY Canton Kangaroos 15 traditional athletic teams compete at the NCAA Division III level as part of the North Atlantic Conference. SUNY Canton also features varsity esports and cheerleading.