SUNY Canton Esports Head to Playoffs in Overwatch, Posts Record Seasons in League of Legends
As of March 31, the Roos Esports teams have a combined 125 wins during the spring 2021 semester.
SUNY Canton esports teams will be entering the playoffs in the Eastern College Athletic Conference (ECAC) and SUNY Esports League.
Following a victory over Rensselaer Polytechnic Institute (RPI), SUNY Canton's Overwatch A Team is the first seed and the highest ranked of the 58 teams in the ECAC, according to Esports Coordinator and Head Coach Charles W. Murray.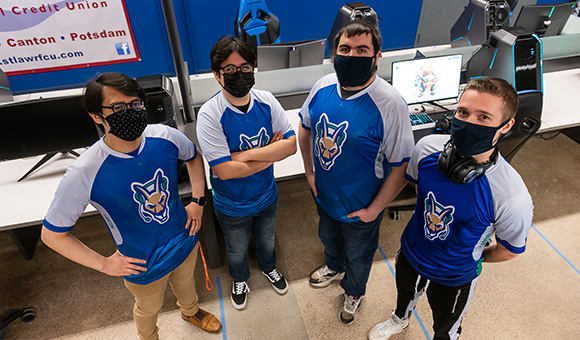 "It was the first time in three years that we've beaten RPI during ECAC play," Murray said. "Our players are beyond elated with their victory. We are currently ranked first in both the ECAC and in SUNY Esports."
Overwatch is one of the most popular games in the esports program, with two teams competing. The Overwatch B team is ranked 37th out of 58 in the ECAC and 6th of 19 in the SUNY Esports.
The college's League of Legends teams posted their single best seasons in the ECAC since the program began. Team A finished the College League of Legends season strong, posting four wins and one loss. Each match is comprised of three full games, with Team A winning eight of 10, before finishing 5th out of 25 teams. They competed well all season but ultimately lost in the ECAC playoffs to the College of St. Rose.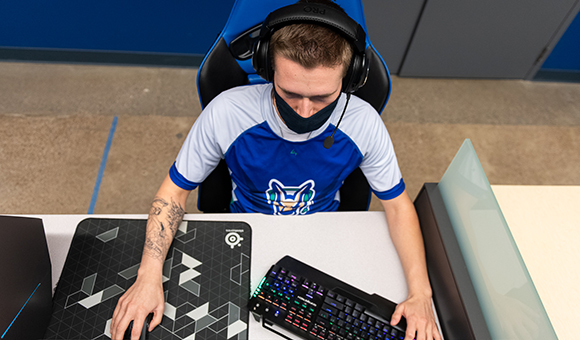 "We ended the regular season with the third highest in-game statistics in the ECAC," said League of Legends Coach and Student Conduct Officer Mark R. Avery. "We still have two weeks until competing in a tournament hosted by Caldwell University and we'll be entering in the community invitational held exclusively for SUNY colleges."
During the regular season, the A Team posted a record of 10-3.
Similar to Overwatch, there are two primary teams competing in league play. League of Legends B Team's regular season record is 6-2.
Avery said he's currently planning a 24-hour charity stream event with Alfred State University.
Other team standings include:
Call of Duty is currently in 2nd place out of 21 teams in SUNY.
All three of the college's Super Smash Bros. Ultimate teams are tied for 13th place out of 85 teams in the ECAC.
Rocket League is ranked 15th out of 78 in the ECAC and 5th out of 30 in SUNY.
Tom Clancy's Rainbow Six Siege is 5th out of 9 in SUNY Esports.
Valorant is currently 5th out of 43 in the ECAC and 1st out of 19 in SUNY.
About SUNY Canton
As Northern New York's premier college for career-driven bachelor's degrees, associate degrees and professional certificate programs, SUNY Canton delivers quality hands-on programs in engineering technology, management, and healthcare fields. It is home to the Center for Criminal Justice, Intelligence and Cybersecurity. Faculty members are noted for their professional real-world experience in addition to outstanding academic credentials. As SUNY's leader in online education, SUNY Canton OnLine offers hundreds of flexible and convenient courses as well as 23 online degree programs. The SUNY Canton Kangaroos 15 traditional athletic teams compete at the NCAA Division III level as part of the North Atlantic Conference. SUNY Canton also features varsity esports and cheerleading.