SUNY Canton Esports Hosts First League of Legends Invitational for SUNY Colleges
An online competition will be held exclusively for State University of New York students in April.
SUNY Canton Esports will be hosting the first community invitational for the most popular esports title in the world.
The college will be holding Riot Games' League of Legends matches beginning at 8 p.m. from April 13 to 22. It will be orchestrated in a Swiss-style bracket with the teams competing to win the best of three matches held completely online exclusively for SUNY students and teams. There is no cost to enter the invitational.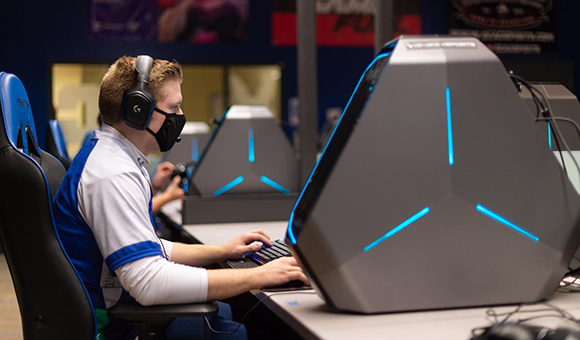 "League of Legends is a massively popular game," said Charles W. Murray, SUNY Canton esports coordinator, who is organizing the invitational. "The interest from the SUNY system has been overwhelming and we are excited to provide this opportunity for the community."
Due to the overwhelming popularity of the game, entrance will be determined by overall team ranking. Competition scoring will also be used to create match parity.
Game orchestration will be provided by LeagueSpot, SUNY's official platform partner for esports programs. Both SUNY and SUNY Canton have worked with the organization to offer all of their previous tournaments.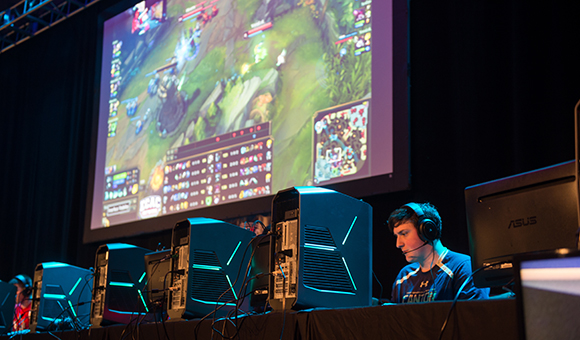 SUNY esports programs can email suny@leaguespot.gg for more information. Program administrators can also connect with organizers through the SUNY Esports League webpage. All communications for the community invitational will be conducted through the SUNY channel on Discord where teams can access a form to express their interest.
Extreme Networks Inc. is SUNY Canton's closest partner in competitive esports and provides high-speed low-latency internet connectivity used in competitive gameplay and streaming solutions. The company is highly supportive of SUNY-wide esports efforts.
About SUNY Canton
As Northern New York's premier college for career-driven bachelor's degrees, associate degrees and professional certificate programs, SUNY Canton delivers quality hands-on programs in engineering technology, management, and healthcare fields. It is home to the Center for Criminal Justice, Intelligence and Cybersecurity. Faculty members are noted for their professional real-world experience in addition to outstanding academic credentials. As SUNY's leader in online education, SUNY Canton OnLine offers hundreds of flexible and convenient courses as well as 23 online degree programs. The SUNY Canton Kangaroos 15 traditional athletic teams compete at the NCAA Division III level as part of the North Atlantic Conference. SUNY Canton also features varsity esports and cheerleading.