SUNY Canton Funeral Services Administration Director Continues Helping with COVID Relief Following Promotion
David R. Penepent, Ph.D., is elevating SUNY Canton's Funeral Services Administration program by helping funeral homes across the state deal with the COVID-19 pandemic.
Penepent, who recently received a promotion to associate professor in the School of Science Health and Criminal Justice, is currently assisting a funeral home in Batavia as they deal with an influx of services. He previously orchestrated the "Hands with a Heart" relief effort in New York City during the initial stages of the pandemic to help transport the deceased to crematories across the state.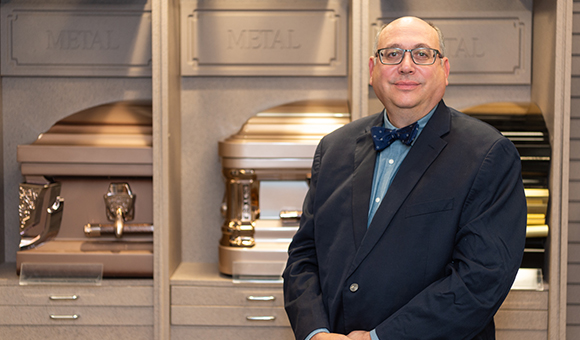 "With some of the best students from SUNY Canton, we were able to help more than 700 families achieve closure during a world-wide emergency," he said. "The experience allowed us to put theory into practice as we learned first-hand how to keep safe during a pandemic and manage a crisis situation."
The grass-roots effort was well-documented by The New York Times, CNN, ABC 7 Eyewitness News, and Univision, among other national and international news outlets. More recently, Penepent was quoted in The Wall Street Journal's 2020 The Year in Pictures article. He was also interviewed by filmmaker Spike Lee for an upcoming documentary.
SUNY Canton's Funeral Services Administration program is one of the very few four-year mortuary science majors in the United States. It is also one of the only programs of its kind within the SUNY system. In the future, Penepent plans to further develop and promote Flex learning classes for the program, which will allow students to seamlessly participate in class or virtually.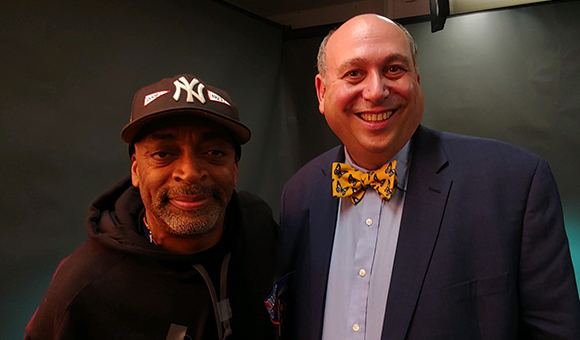 As a professional funeral director and consultant, Penepent draws upon his own experience to help shape his students' experiences. "Education is not about learning what you have to know to pass the National Board Exam," he said. "Education is all about learning and implementing key concepts in a funeral director's daily practice."
Penepent began his career at SUNY Canton in 2012 and earned his doctorate in Decision Science and Organizational Change in 2015 from Walden University. His dissertation examines the gender role differences between funeral professionals and nurses. In the past, it has been a predominantly male-led field. Today, more women are choosing to enter the profession, and approximately 60 percent of students in the program are female.
He's also been presenting to his peer professionals on overall attrition within the funeral industry. The number of funeral homes can be expected to drop from 22,000 to 17,000 in the next seven years through economic conditions, mergers, owner retirements, and consolidations. He believes drawing more women to the industry is an answer to a potential shortage of qualified care.
Originally hailing from Batavia, Penepent now lives in Norwood. His wife, Susan, is a clinical lecturer for the SUNY Canton Nursing program, and his daughter, Carrie, is a graduate of the Early Childhood program.
About SUNY Canton
As Northern New York's premier college for career-driven bachelor's degrees, associate degrees and professional certificate programs, SUNY Canton delivers quality hands-on programs in engineering technology, management, and healthcare fields. It is home to the Center for Criminal Justice, Intelligence and Cybersecurity. Faculty members are noted for their professional real-world experience in addition to outstanding academic credentials. As SUNY's leader in online education, SUNY Canton OnLine offers hundreds of flexible and convenient courses as well as 23 online degree programs. The SUNY Canton Kangaroos 15 traditional athletic teams compete at the NCAA Division III level as part of the North Atlantic Conference. SUNY Canton also features varsity esports and cheerleading.