SUNY Canton College Association Executive Director Michael J. Perry Remembered as Phenomenal Student Advocate
A diligent student proponent and 40-year employee of SUNY Canton has passed away.
Michael J. Perry, retired Executive Director of the College Association, Inc., died peacefully on Monday night.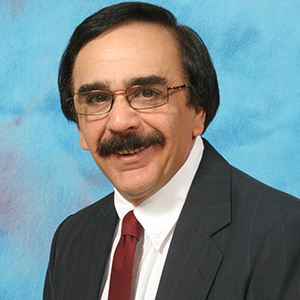 "Mike Perry, or as most of the students knew him, 'Poppa Mike,' was one of the greatest student advocates I have ever known," said Courtney B. Bish, Vice President for Student Affairs and Dean of Students. "He cared deeply about our students and worked tirelessly to ensure they had the best campus experience possible. He was a quick problem solver, and a person who improved any area that he worked in on campus."
Mr. Perry was originally hired as the Director of the Campus Store in 1976. He assumed the role of Director of the Student Union Auxiliary Services, and oversaw the Campus Store, food operations, and the pub in 1978. In 1982, he was promoted to Operations Director of the College Association. A year later, he was promoted to Executive Director of the College Association. He retired from the College in 2016.
"He was very creative and a mentor to students and staff alike," said Sue Law, retired Director of Dining Services, who worked with Mr. Perry throughout her career. "He taught me all the things to do and all the things not to do. He always had a story to tell to illustrate his points. He was such an advocate for our students and encouraged others to follow his lead. He'll truly be missed."
Mr. Perry helped encourage and create student leaders. He held several interim or temporary roles at the College, including overseeing Student Activities, where he helped bring concerts to the campus and the community. Widely known as the College's go-to person for new projects, he was instrumental in the creation of the Kennedy Suites Residence Hall as part of his involvement with Residence Life.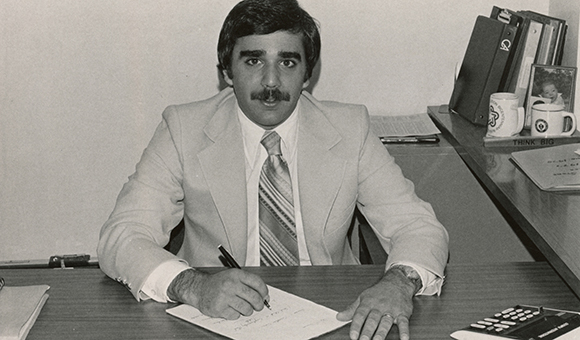 Robin I. Gittings, a longtime employee who recently retired from her Instructional Support position in the Veterinary Science Technology program, was a close friend of Mr. Perry. Ms. Gittings also served as both the President and a member of the College Association Board of Directors. "Mike loved life and enjoyed it to the fullest," she said. "His first love was his family, and secondly SUNY Canton - including the students and staff who worked there."
Mr. Perry was a member and a past President of the State Association of Auxiliary Services, Eastern Association of College Auxiliary Services, as well as the National Association of College Auxiliary Services. He was featured in a cover story article in the December 1996 edition of "College Services Administration, Journal of the National Association of College Auxiliary Services."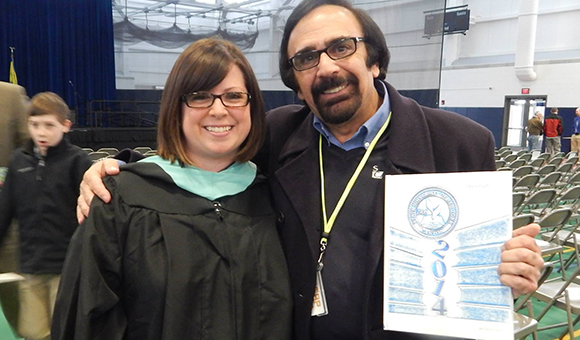 "Education is the only cure I can see for society's problems," Mr. Perry said in the article. "If we want to improve our lot in life, if we want to solve the puzzles of racism and prejudice, we have to value education."
According to his family, the award Mr. Perry appreciated the most was when he was selected for the Paysonian yearbook dedication in 2014.
Mr. Perry also oversaw the Office of Admissions during a pivotal and transformational period at SUNY Canton. He was both a board member of Canton College Foundation, Inc., and helped create scholarships and enrollment opportunities.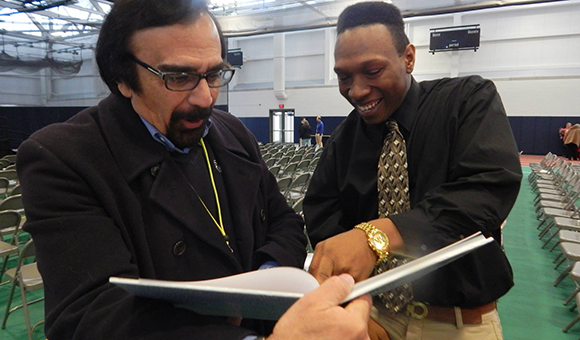 "We appreciated his dedication and hard work for the good of the students," said Anne C. Williams '78, Chair of the Canton College Foundation Board of Directors. "His major role in the foundation helped us immensely as we seek to offer continuing support to future generations of students. He will be missed by many."
Following retirement, Mr. Perry served as the Town of Hermon Supervisor and continued working at SUNY Canton as a basketball scorekeeper. According to SUNY Canton Athletic Director Randy B. Sieminski, Mr. Perry was working the score table just a few weeks before he passed.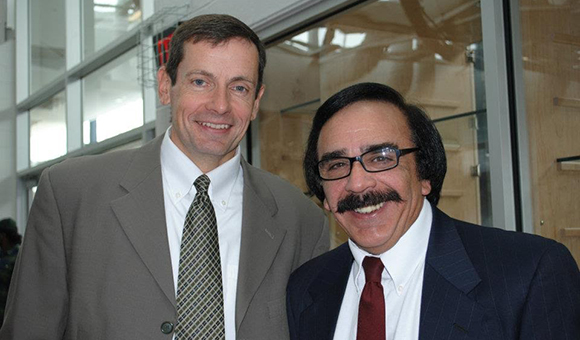 "Mike was an incredible student advocate who, along with many others throughout our school's history, insisted that students should always be our top priority," Mr. Sieminski said. "It's embedded in everything we do. He is one of SUNY Canton's all-time, most dedicated employees, and we'll miss him for so many wonderful reasons."
Mr. Perry was inducted into the College-wide Hall of Fame in 2021, but the ceremony was postponed due to COVID-19. He will be honored posthumously for his achievements on June 11 during the College's Alumni Reunion.
"He never hesitated to speak up for what was right for students, and he was always there to help any student that was in need in any way that he could," said Shamira M. Perez '11 in her Hall of Fame nomination letter. "Michael Perry was very instrumental in my success as both a student and as a graduate and adult after I left SUNY Canton."
Mr. Perry is survived by his four children, Michael J. Perry, Jr., Michelle L. Perry, Catherine C. Perry, Patrick HR Perry, and seven grandchildren. He was previously married to Sherry L. Coppola and Lisa M. Perry (Lowery).
Portions of this article were contributed by the Perry family.
About SUNY Canton
As Northern New York's premier college for career-driven bachelor's degrees, associate degrees and professional certificate programs, SUNY Canton delivers quality hands-on programs in engineering technology, management, and healthcare fields. It is home to the Center for Criminal Justice, Intelligence and Cybersecurity. Faculty members are noted for their professional real-world experience in addition to outstanding academic credentials. As SUNY's leader in online education, SUNY Canton OnLine offers hundreds of flexible and convenient courses as well as 23 online degree programs. The SUNY Canton Kangaroos 15 traditional athletic teams compete at the NCAA Division III level as part of the North Atlantic Conference. SUNY Canton also features varsity esports and cheerleading.