SUNY Canton Employees Earn Meritorious Service Awards
Seven SUNY Canton employees were recognized by President Zvi Szafran for their professional achievements at the annual Employee Recognition Day event held May 19.
Szafran selected Derek L. Converse; Patrick Harrington; Kirk K. Jones, Ph.D.; Johanna M. Lee; JoEllen Oshier; Frederick W. Saburro; and Sarah E. Todd to receive the 2023 President's Meritorious Service Award, one of the college's highest honors.
"The collective value that this outstanding group has brought to our college is immeasurable," Szafran said. "I'm pleased to celebrate their commitment to SUNY Canton and its students with this special award."
Derek L. Converse
Converse is the college's environmental health and safety manager and was recognized for his outstanding work in helping to execute the college's pandemic response plan. Hired in 2015, he is responsible for the management and supervision of all aspects of SUNY Canton's environmental safety program. This encompasses facilitating the training of faculty, staff and students, as well as ensuring compliance with federal, state and local safety and environmental regulations to protect the campus community from workplace and environmental hazards.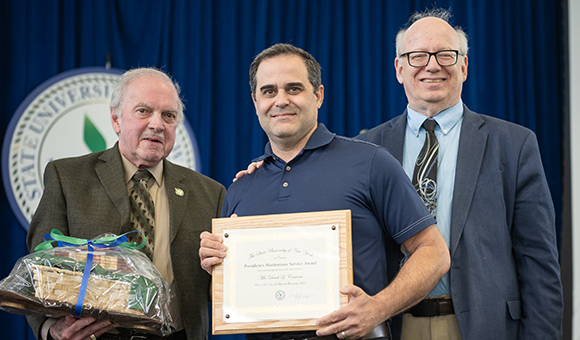 Patrick Harrington
Harrington has been the director of athletic facilities for six years and head men's lacrosse coach for 14 years. Most recently, he was instrumental in coordinating the college's host site responsibilities for the 2023 FISU Winter World University Games. In addition, he has served as facility liaison for numerous community and athletic events held at the Roos House, such as the North Country Kids Expo, youth basketball and hockey tournaments, and area high school graduations. Colleagues praised his high level of dedication to ensuring every event held in a campus athletic venue is a positive experience for participants.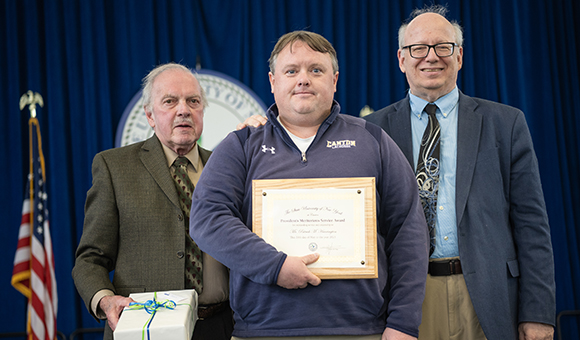 Kirk K. Jones
Jones is a SUNY Canton alumnus who began as an adjunct instructor and writing center tutor in 2008. He was promoted to associate professor in the English and Humanities Department in 2015 before being appointed as interim dean of the School of Business and Liberal Arts. A 2022 recipient of the Chancellor's Award for Excellence in Faculty Service, he has continually been involved with establishing a culture of assessment, most notably through his work as the co-chair of the college's Middle States Re-Accreditation Steering Committee and director of academic assessment. Jones has published scholarly work on the subject of humanizing assessment practices and authored three novels, a novella, and five short works of fiction.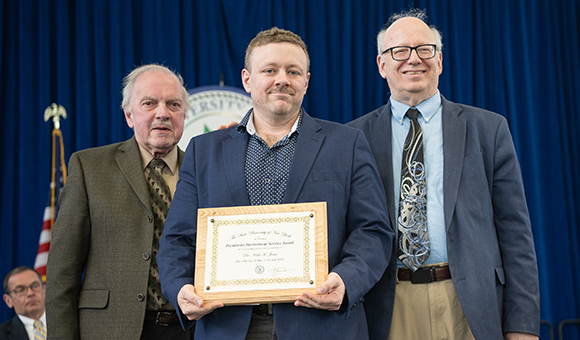 Johanna M. Lee
Lee is a SUNY Canton alumna and the current executive director of the Learning Commons and director of non-academic assessment. Her most recent achievement was serving as the co-chair for the college's Middle States Re-Accreditation Steering Committee. Hired in 2011 as tutoring services coordinator, Lee was promoted to director of tutoring services before assuming her current role in 2021. She is a champion of student access and support and has worked to expand the library's textbook collection and increase access to virtual tutoring and academic resources, including virtual study support and a virtual makerspace.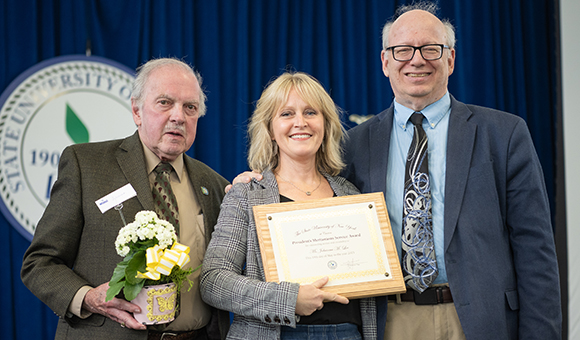 JoEllen Oshier
Oshier began working in the Financial Aid Office in 2014 before transitioning to her current position as an administrative assistant 1 in the Educational Opportunity Program Office in 2017. Her extensive knowledge of enrollment processes and financial aid procedures has helped students – many of whom are first in their families to attend college – reach their educational goals.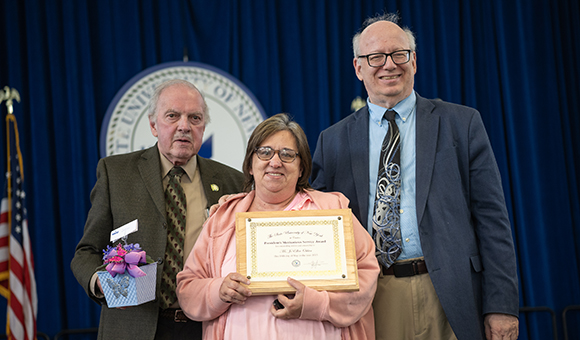 Frederick W. Saburro
Saburro is retiring from the college with 18 years of service as an adjunct math instructor. He was recognized for his investment in student success and his creative and innovative teaching methods. He also used those techniques as a math tutor in the college's Learning Commons for many years. Saburro is a recipient of the SUNY Chancellor's Award for Excellence in Adjunct Teaching (2016), as well as two Golden Apple awards from the Phi Theta Kappa honor society.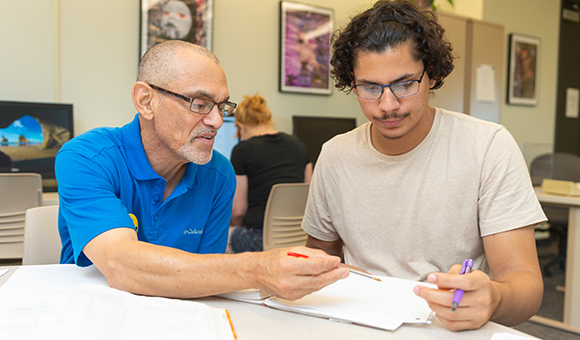 Sarah E. Todd
Todd is the director of institutional research and began working for the college in 2011. She was selected for her role in assisting with SUNY Canton's re-accreditation by the Middle States Commission on Higher Education in 2013 and 2023. Her expertise in gathering, reporting and analyzing data has been invaluable to campus leadership when making strategic decisions about the college's future. Todd's contributions were previously recognized in 2016 when she was the recipient of the SUNY Canton College Council's Excellence in College Service Award.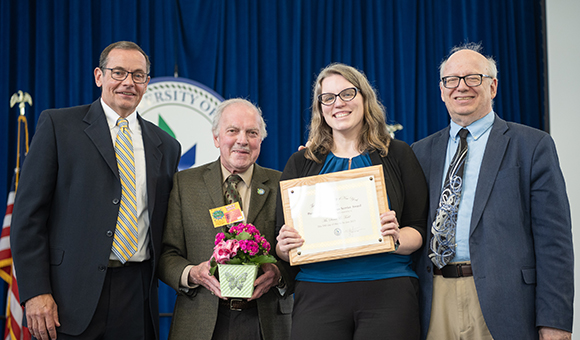 About SUNY Canton
As Northern New York's premier college for career-driven bachelor's degrees, associate degrees and professional certificate programs, SUNY Canton delivers quality hands-on programs in engineering technology, management, and healthcare fields. It is home to the Center for Criminal Justice, Intelligence and Cybersecurity. Faculty members are noted for their professional real-world experience in addition to outstanding academic credentials. As SUNY's leader in online education, SUNY Canton OnLine offers hundreds of flexible and convenient courses as well as 23 online degree programs. The SUNY Canton Kangaroos 15 traditional athletic teams compete at the NCAA Division III level as part of the North Atlantic Conference. SUNY Canton also features varsity esports and cheerleading.