The North Country: Friendly, Rustic, Exciting
SUNY Canton is located in the northern part of New York State, known as "The North Country." It is a place rich with history and full of opportunities for outdoor recreation.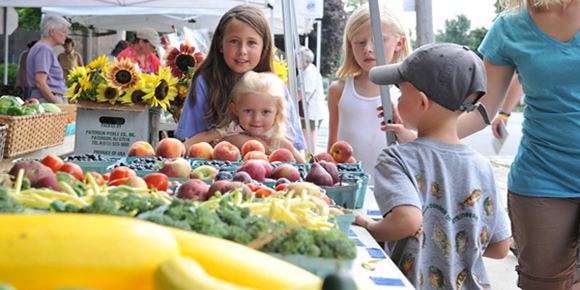 The North Country is defined as the region between Lake Ontario and Lake Champlain width, and the St. Lawrence River to the Adirondack Mountains lengthwise.
One of the many reasons to visit, and stay in the North Country is, of course SUNY Canton, a thriving college bordering the Grasse River. The college's main campus is within walking distance of downtown Canton.
Canton is a village with a small town feel. Unique boutiques as well as economic staples line village streets and offer a refreshing laid back approach. Canton also has a variety of places to worship in town and nearby. The village boasts a home-like appeal that is both ideal to raise a family and perfect for all levels of research and education.
Top Things to Do in the Area

SUNY Canton's campus borders the Grasse River. Two footbridges span the river and allow access to downtown Canton. Students can canoe, kayak, fish or just enjoy the picturesque views. Heritage Park is accessible from the downtown and features nature trails, local art, and picnic opportunities.

The St. Lawrence River is the second
The Eisenhower Locks and St. Lawrence-FDR Power Project Visitors Center at Hawkins Point offers panoramic views of the St. Lawrence River, state-of-the-art hands-on exhibits.

The Adirondack Park contains 6 million acres of wilderness, waterways, mountains, and rustic towns.
Two hours from Canton sits Lake Placid, the site of the 1932 and 1980 Winter Olympics and nearby Whiteface Mountain.
The Wild Center in Tupper Lake offers an immersive living history of the Adirondacks with hands-on exhibits and native wildlife.

Ottawa is the capital of neighboring Canada and only a short drive away from Canton. Experience Parliament Hill and then visit the historic ByWard Market for dining and shopping.
Montreal, Quebec is also a few hours away and offers shopping, cultural, artistic, and recreational attractions.

The Frederic Remington Art Museum, located in Ogdensburg, New York, houses a comprehensive collection of original Remington paintings, sketches and sculptures, as well as a broad array of personal effects and correspondence that serve to bring the artist and his vision to life. Remington was a Canton native. Remington's 'Bronco Buster' was a fixture in the White House's Oval Office until 2021.
Traditional Arts of Upstate New York (TAUNY) – a museum dedicated to documenting, preserving and promoting the folk arts and folklore of New York's North Country.

Canton's Farmer's Market runs from May to mid-October in the historic downtown park. Visitors can expect fresh local fruits, vegetables, baked goods, honey, syrup and meat every Tuesday and Friday.

The Canton-Potsdam area is home to four colleges: SUNY Canton, St. Lawrence University, Clarkson, and SUNY Potsdam. Each has unique educational, entertainment, and athletic events that all can enjoy.
Where to Stay and Eat:
Local & Regional Links: