Classroom - This SUNY Canton degree can be earned in a traditional classroom setting.

100% Online - This SUNY Canton degree can be earned entirely online.
Management - B.B.A.
Sound Business Practices
The greatest strength of the Management BBA program is its flexibility. Students adapt the program to best fit their career aspirations.
Students focus on the practical aspects of business, including leadership, ethics, and planning.

The School of Business and Liberal Arts at The State University of New York - Canton has received specialized accreditation for its business programs through the International Accreditation Council for Business Education (IACBE) located at 11374 Strang Line Road in Lenexa, Kansas, USA. Click here for a list of all accredited programs.
Our Future Leaders:
Speak, a lot - Business is about a transaction. Students will clearly articulate their ideas and give presentations.
Learn the difference between management and leadership - The school will focus on building leaders who provide motivation, direction and purpose to their employees.
Shape their own career - Students shape or tailor this program for their own road map to success in today's business environment.
Simplify the complicated - Students experience technology acquisition and implementation and make technology-driven operations easier to understand and use.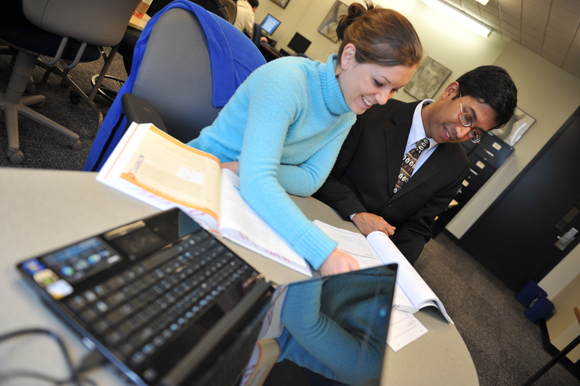 Our Students Will:
Have a desire to learn effective business practices.
Integrate a human quality within an information technology field.
Manage change within fast-paced high-tech workplaces and be a leader through change and innovation.
Develop business contacts to enhance career opportunities.
Seek membership in Better Business Councils to learn from other small business owners.
Real World Learning
One semester of this major is spent in a hands-on internship in a business environment.
Internships provide "real world" experience for students as they prepare to transition from academic to the real business environment.
Practical application of academic theory is a tremendous learning tool.

Employment statistics are from the Bureau of Labor Statistics 2020-2030 Occupational Outlook Handbook.
After Graduation
Students should be prepared to enter the workforce as "hard-line managers," otherwise known as managers of larger-scale commodities or goods.
This program prepares students to pursue a Master of Business Administration.
Charles R. Fenner, Ph.D.
Business, Professor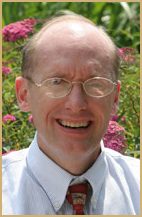 Lead Professor, Technology Management
20 years of military service
Served the last 12 years in the Army as a military attaché technician coordinating bi-lateral military programs at the US embassies in Russia, Saudi Arabia, Vietnam, UK, and Romania.
Dr. Fenner's military honors include: the Legion of Merit, Defense Meritorious Service Medal, Meritorious Service Medal, Joint Service Commendation Medal, Army Commendation Medal, Joint Service Achievement Medal, Army Achievement Medal.
Meet the Business faculty.
Business Department Director
William Myers
Associate Professor
MacArthur Hall 514
myersw@canton.edu