Construction Technology: Management - A.A.S.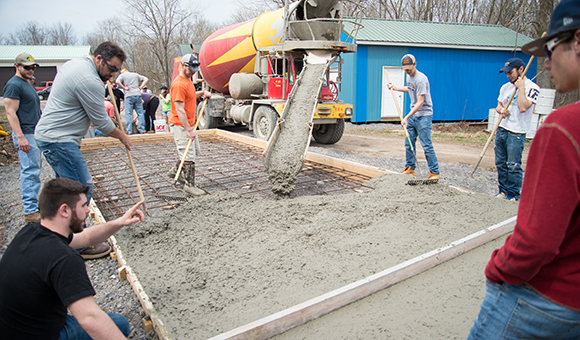 This program prepares students for careers in construction by blending hands-on construction skills with project planning, management and accomplishment skills. Students are also exposed to accounting, bidding, drafting, and business organization and management. Graduates with the Construction Technology: Management, AAS (Associate of Applied Science) degree have the option of completing a four-year degree with two more years of study; Industrial Technology Management (B. Tech.) is one possible track.
Construction Technology: Management is a good choice for students interested in a career that involves both the business and technical elements of construction.

Employment statistics are from the Bureau of Labor Statistics 2020-2030 Occupational Outlook Handbook.
Students in this Major:
Learn fundamental construction techniques via hands-on experience.
Conduct construction material analysis, (eg: steel, soils, concrete) using industry-standard equipment.
Experience an educational experience that blends the fields of construction, business, and management.
Develop computer software skills, project scheduling techniques, and construction methods utilized in the management of construction projects.
Career Opportunities:
Construction Project Manager Assistant
Estimator
Project Planning and Scheduling
Construction Equipment Salesperson
Residential Contractor
Commercial Contractor
Purchasing Agent
Code Enforcement Officer
Insurance Adjustor
Recent Employers of SUNY Canton Graduates:
Atlantic Testing Laboratories
Barrett Paving Materials Inc.
Northeast Construction Services
C & S Companies
Tuscarora Construction
Jeffords Steel Inc.
CIVES Steel
Many local construction companies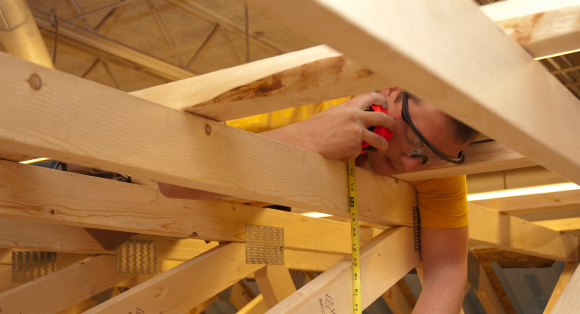 Career Outlook:
Career opportunities currently exist at all levels of the construction industry.
Infrastructure rehabilitation should maintain the need for construction technicians and assistant project managers.
Transfer Opportunities:
Construction Technology
Adrienne Rygel
Associate Professor
315-386-7163
rygela@canton.edu
Fall Enrollment Trends
| | | | |
| --- | --- | --- | --- |
| | FT | PT | Total |
| 2022 | 5 | 0 | 5 |
| 2021 | 2 | 2 | 4 |
| 2020 | 10 | 2 | 12 |
| 2019 | 15 | 2 | 17 |
| 2018 | 19 | 1 | 20 |

Graduation Rate Trends*
| | | |
| --- | --- | --- |
| Cohort Entering | Cohort Size | % |
| Fall 2019 | 9 | 56% |
| Fall 2018 | 6 | 17% |
| Fall 2017 | 6 | 67% |
| Fall 2016 | 4 | 75% |
| Fall 2015 | 2 | 100% |

*Graduate rates are based on first-time, full-time, degree-seeking freshmen entering in fall and graduating within 150% of time.

Degrees Conferred
| | |
| --- | --- |
| | Total |
| 2021-22 | 2 |
| 2020-21 | 7 |
| 2019-20 | 5 |
| 2018-19 | 8 |
| 2017-18 | 11 |