Jump Start Summer Program
SUNY Canton's Jump Start Program is designed to help students develop the confidence and skills they need to thrive when they begin college. Jump Start students have access to the following resources: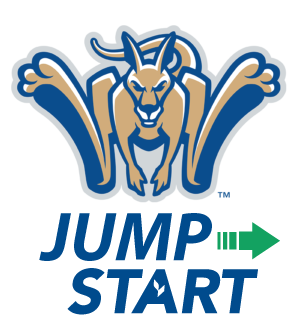 Each student will be paired up with a Jump Start Peer Mentor, a current SUNY Canton student who will support and guide them.
Students will take a Student Success course to learn personal skill development and self-advocacy, learning styles, college success strategies, financial literacy, and major/career exploration.
Students will meet faculty and staff guest speakers to build their community connections at SUNY Canton.
Students will participate in off-campus activities, which may include kayaking/canoeing, 3D printing, gaming, and much more!
Summer Programming (Monday, August 14 – Monday, August 21, 2023)
This year's Jump Start summer program will run from Monday, August 14 – Monday, August 21, 2023.
**Residential students will move into their campus dorm rooms on Sunday, August 13.
The program is designed to accommodate the diverse needs of our student body:
Students who plan to be on-campus will live in a campus residence hall.
Students who plan to be fully online will have access to our Student Success course via Bright Space. They will also have access to a professional staff member, the Online Student Facilitator, who will mentor them during the summer program and throughout the academic year.
Students from the local community who choose to commute will also have the opportunity to participate in campus-based and off-campus activities.
**Students who are selected and agree to attend the summer program will not incur any costs. All activity, housing, transportation and meal fees will be covered by the program.
Academic Year Programming (August 23, 2022 - May 10, 2024)
Jump Start is more than a summer bridge program. The program will continue to support students throughout their first year at SUNY Canton.
Campus-based students will have the opportunity to live in a Jump Start residential wing.
Students will have continued academic support to build confidence in their skills and abilities.
The Jump Start Coordinator and peer mentors will meet regularly with campus-based students to provide guidance and advocate for their success.
The Online Student Facilitator will continue to meet with fully online and commuter students to mentor them and promote their success.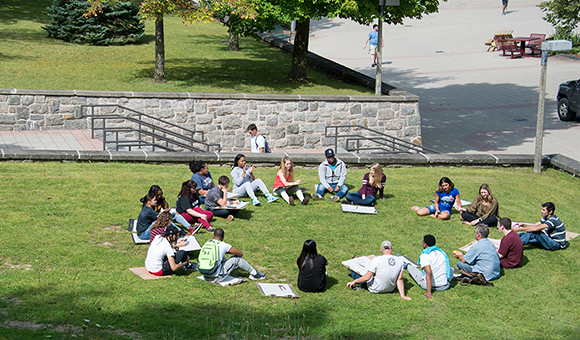 Applying to the Program
Students must complete an application for admission. If admitted to the program, students must submit an official final high school transcript before the start of the program. Jump Start students are required to complete the summer program classes and activities to continue eligibility in the program and enroll in the fall semester.