SUNY Canton Selects New Dean of Business and Liberal Arts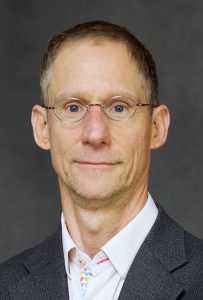 SUNY Canton has named Philip T. Neisser, Ph.D., as its new dean of the School of Business and Liberal Arts.
Neisser comes to SUNY Canton from SUNY Potsdam, where he was the coordinator of professional development and chairperson of the Politics and Economics departments. He is also a previous associate dean of SUNY Potsdam's School of Arts and Sciences.
He will assume his new position July 12, 2018, and succeeds Interim Dean Christa K. Kelson, Ph.D., who has served in the role since January.
"We look forward to welcoming Dr. Neisser to SUNY Canton and are grateful to Dr. Kelson for her leadership over the past six months," said SUNY Canton Provost and Vice President for Academic Affairs Douglas M. Scheidt. "Both are talented professionals who understand our commitment to providing an accessible, affordable, hands-on education that enables students in the North Country and beyond to achieve their highest potential."
Neisser received his undergraduate degree in Political Science from SUNY Potsdam in 1979 and went on to attend Georgetown University, where he earned a master's degree in Political Science. He received a doctorate in Political Science from the University of Massachusetts Amherst. His fields of specialty include western political thought, democratic theory and social welfare policy.
"I'm excited about joining the SUNY Canton community, and I'm very much looking forward to serving the students, faculty and staff of the School of Business and Liberal Arts, as well as those of the college as a whole," Neisser said.
Neisser, who has more than 28 years' experience as a faculty member, is the author of scholarly work on many subjects, including welfare policy, the use of narrative in politics, and political polarization. His recent work examines ways in which civil discourse might be used to bridge divisions that are created by religion, identity and world view. He is the author of the 2008 book "United We Fall" and co-author of the 2012 book "You're not as Crazy as I Thought But You're Still Wrong: Conversations between a Die-Hard Liberal and a Devoted Conservative." He has also written numerous essays, book chapters and opinion pieces.
Neisser has presented at numerous regional and national conferences, appeared on National Public Radio's "This American Life," and been featured on Huffington Post Live. In 2015 the Essential Partners organization named Neisser as a co-recipient of their Founders' Award in honor of his work to support healthy political dialogue.
About the School of Business and Liberal Arts
The School of Business and Liberal Arts features bachelor's degrees in programs ranging from Applied Psychology to Legal Studies and houses two new four-year degrees launching in fall 2018: Technological Communications and Early Childhood Care and Management. The school also offers associate degrees in accounting, business administration, early childhood education and liberal arts.
About SUNY Canton
As Northern New York's premier college for career-driven bachelor's degrees, associate degrees and professional certificate programs, SUNY Canton delivers quality hands-on programs in engineering technology, management, and healthcare fields. It is home to the Center for Criminal Justice, Intelligence and Cybersecurity. Faculty members are noted for their professional real-world experience in addition to outstanding academic credentials. As SUNY's leader in online education, SUNY Canton OnLine offers hundreds of flexible and convenient courses as well as 23 online degree programs. The SUNY Canton Kangaroos 15 traditional athletic teams compete at the NCAA Division III level as part of the North Atlantic Conference. SUNY Canton also features varsity esports and cheerleading.