Classroom - This SUNY Canton degree can be earned in a traditional classroom setting.

100% Online - This SUNY Canton degree can be earned entirely online.
Home > Business > Early Childhood Management
Early Childhood Care and Management - B.B.A.
The Bachelor of Business Administration in Early Childhood Care and Management combines theory and practice for students seeking careers in the childcare field; working specifically with children from infancy to five years of age.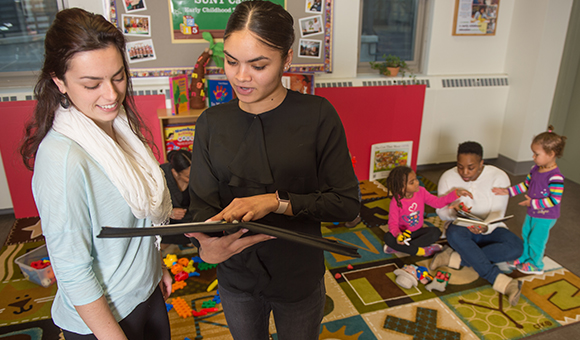 Career Prospects:
The program prepares students for work in childcare settings including:
Child Care Center Owner
Child Care Center Director
Self Employed Family Child Care Center Provider
Early Childhood Resource and Referral Agencies
Early Childhood Trainer or Consultant
Head Start Program Administration
Children's Museum Educator / Trainer

According to the U.S. Department of Labor job opportunities for preschool and childcare center directors are favorable. The median annual wage for preschool and childcare center directors was $53,800 [May 2021].
Employment statistics are from the Bureau of Labor Statistics 2020-2030 BLS Monthly Labor Review.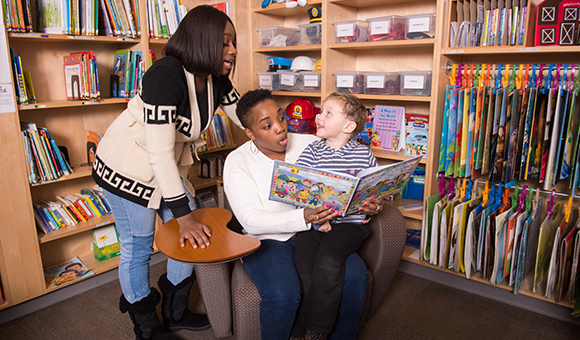 The earning potential for graduates from our program rivals that of traditional education graduates. The recent focus on economic development and employment growth in New York will mean an increased demand for high-quality childcare options for working families.
- Dr. Maureen Maiocco
Early Childhood Director

The School of Business and Liberal Arts at The State University of New York - Canton has received specialized accreditation for its business programs through the International Accreditation Council for Business Education (IACBE) located at 11374 Strang Line Road in Lenexa, Kansas, USA. Click here for a list of all accredited programs.
Early Childhood upper-level program electives will offer subject matter relevant to the professional development and growth of the early childhood educator and early childhood director. Additional courses will provide a strong business-focused foundation. Additional courses will include content related to organizational leadership, human resources and fiscal management, small business management and ownership, and leadership.