SUNY Canton SBDC Hires New Consultants and Employees Through CARES Act Funding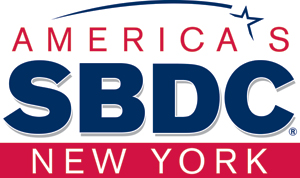 The Small Business Development Center (SBDC) at SUNY Canton will be expanding its ability to help north country businesses in St. Lawrence and Clinton County through the Coronavirus Aid, Relief, and Economic Security (CARES) Act.
Dale A. Rice, SBDC Director recently announced that relief funds, which were provided to help address the COVID-19 pandemic, would be used to hire new business advisors and consultants.
"The people we've brought on board have extensive experience in business and economic development," Rice said. "They will be ready to help our area navigate New York State reopening plans. They will work well with our new and existing clients and help them pivot and develop resiliency in the face of an uncertain economy."
The SBDC has seen a tremendous increase in the number of businesses requesting consulting sessions following stay-at-home and closure directives and the subsequent announcement of new Coronavirus funding options. Rice said the Center had seen 475 clients since March, up from 150 during a similar timeframe in 2019.
The Center has been working in partnership with the St. Lawrence County Chamber of Commerce and the St. Lawrence County Industrial Development Authority to help area businesses reopen and reinvent their strategies after the three-month hiatus caused by COVID-19.
The newly hired consultants include:
Abrahm DiMarco of DiMarco Consulting Group, who has previously worked with the SBDC. DiMarco provides leadership development and training services to businesses, athletic teams, schools and organizations. He's also an adjunct instructor who teaches business at SUNY Canton.
Richard L. Gottschall, an assistant professor of Marketing and Entrepreneurship at SUNY Plattsburgh. Gottschall is the former COO of Cedar Knoll Log Homes in Plattsburgh and has previously worked as a business advisor for the SBDC. He will be working with the Plattsburgh branch, which is located at Clinton Community College, but is run through the SUNY Canton Office.
Melinda Little, a coordinator at Point Positive, Inc. in Saranac Lake. Point Positive is an angel investor group dedicated to establishing entrepreneurial businesses in the Greater Adirondack Region by giving local aspiring professionals the support they need to start or accelerate their businesses. Little also launched The Village Mercantile, which sells the items necessary for life in the Adirondacks.
Kim Rowe Manion has experience as a former SBDC Business Advisor and Marketing Alliance Manager. With an extensive human resources background, in addition to personal entrepreneurship expertise, Manion is well-poised to help area businesses figure out their staffing needs. She will be working through the Plattsburgh branch at Clinton Community College.
The newest SBDC Advisors include:
Chad J. Czelusniak-Serviss, a faculty member who teaches business courses at North Country Community College in Saranac Lake. Czelusniak-Serviss will share his sizeable experience in leadership, design and communication. He also has a background with north country tourism.
Thomas M. DeRosa, the entrepreneur who created the First Crush Bistro in Potsdam. DeRosa is the former economic developer for the Village of Potsdam who most recently worked with the St. Lawrence Health System. He has 40 years of widespread business and industrial managerial know-how.
The office just hired a new administrative assistant. Sarah E. Correia will be helping link businesses with the right advisors.
About the SBDC
With offices at SUNY Canton and at Clinton Community College, the SBDC offers free direct counseling and a wide range of management and technical assistance services. Small business advisors help start-up companies develop business plans, assist existing businesses prepare to expand or offer industry specific resources. Business planning services are provided free of charge. It is one of 1,000 Small Business Development Centers to provide no-cost business consulting and training to more than a million existing and startup small businesses each year.
About SUNY Canton
As Northern New York's premier college for career-driven bachelor's degrees, associate degrees and professional certificate programs, SUNY Canton delivers quality hands-on programs in engineering technology, management, and healthcare fields. It is home to the Center for Criminal Justice, Intelligence and Cybersecurity. Faculty members are noted for their professional real-world experience in addition to outstanding academic credentials. As SUNY's leader in online education, SUNY Canton OnLine offers hundreds of flexible and convenient courses as well as 23 online degree programs. The SUNY Canton Kangaroos 15 traditional athletic teams compete at the NCAA Division III level as part of the North Atlantic Conference. SUNY Canton also features varsity esports and cheerleading.