Classroom - This SUNY Canton degree can be earned in a traditional classroom setting.

100% Online - This SUNY Canton degree can be earned entirely online.
Home > Business > Early Childhood
Early Childhood Studies - A.S.
The Early Childhood Associate of Science Degree Program involves students in a course of study that integrates theory and practice, while offering a challenging curriculum that promotes the value of early childhood studies and the early care profession. The 2-year program is rigorous; students must complete 80 hours of off-campus student teaching experiences, 12 courses relative to Early Childhood Care and Education, and additional required courses to fulfill A.S. degree requirements.
Make a Difference - One Child at a Time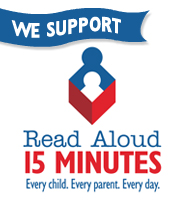 The Early Care and Education profession focuses on the most formative years of human development- caring for children from infancy to age 5. The intentional, purposeful, and meaningful experiences Early Childhood Educators provide to young children are critical for learning and growth. Research in the field of brain development tells us that the care and early learning experiences we provide for children lay the foundation for their future social, emotional, and academic success.
High-quality child care services, staffed with knowledgeable Early Childhood providers, contributes to the economic development of our community and workforce. When parents feel secure and comfortable with the child care services their children receive; they are more productive employees – having the ability to work knowing their children are receiving the best in early education and care. Children need adults who understand and support the early stages of development, as well as the needs of today's professional parent. Trained early childhood professionals help children, families, and society - one child at a time.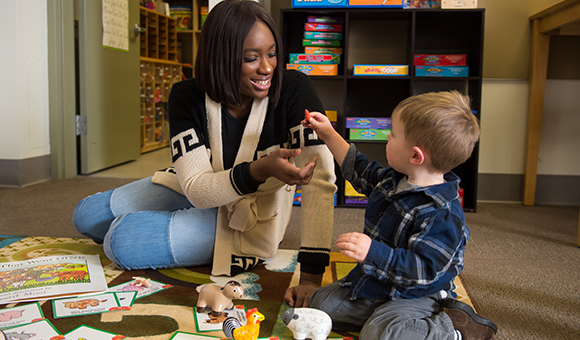 Sound Like Something You Would Like to Do?
Come to SUNY Canton and we will show you how. Our curriculum in Early Childhood Studies is a challenging and rewarding combination of coursework, practical experiences, and off campus student teaching fieldwork.
Undergraduates observe and work directly with children, in off campus early childhood classrooms and child care centers gaining valuable experiences and knowledge. All that we do and teach is based on recognized principles of developmentally appropriate practice, family-centered care, and the NAEYC Code of Ethical Conduct. We hold ourselves and our students to high standards of best practices.
Upon graduation you will be qualified to go directly to work or you may continue your studies by enrolling in our Bachelor of Business Administration in Early Childhood Care and Management.
We take pride in working closely with individual students to tailor their degree and fieldwork to their career goals.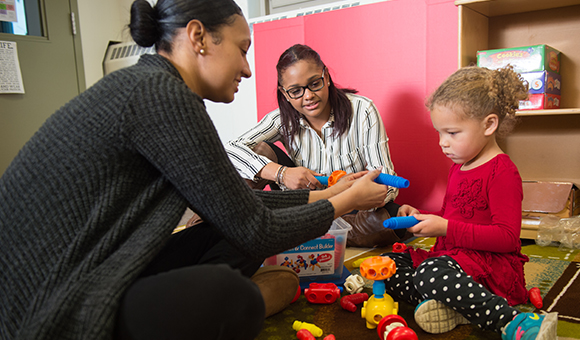 Students in this Major:
Participate in student teaching off campus field-based experiences in various child care environments including: Head Start Programs, Universal Pre-K and Kindergarten Public School Classrooms, Child Care Centers, Family Child Care Provider Homes, Nursery and Pre-School settings.
Enroll in a course of study offering 12 courses specific to Early Childhood Care and Education along with general Liberal Arts courses leading to an Associate of Science Degree.
Take part in professional development opportunities offered through seminars, professional workshops, and numerous local and state Early Childhood Conferences offered on and off campus.
Participate in the SUNY Canton Early Childhood Student Club
Acquire knowledge and skills to prepare for student teaching experiences in our Early Childhood Undergraduate Teacher Center, offering resources for all subjects, and a large collection of children's books.
Prepare for rewarding careers in Early Care & Education
Continue your academic studies at SUNY Canton by enrolling in our 4-year Bachelor of Business Administration in Early Childhood Care and Management, offered online and on campus…In 4 years earn 2 degrees!
Transfer to Teacher Ed. or Child Development Degree Programs
Career Opportunities:
Pre-school & Child Care Center Lead Teacher, Assistant Teacher
Public School: Teacher Assistant
Head Start: Lead Teacher, Assistant Teacher
Self Employed: Child Care or Nursery School Owner
Family Child Care Provider
Au Pair
Child Care Center Director (Bachelor's Degree required)
Career Outlook:
U.S. Department of Labor projects employment of Preschool Teachers and Teacher Assistants to grow by 4% from 2019-2029, about as fast as the average for all occupations.
Median Salary Preschool Teacher with 2-year Degree: $31,930.00. Source: U.S. Bureau of Labor Statistics (May 2020)
Median Salary for Assistant Teacher with some College courses: $28,900. Source: U.S. Bureau of Labor Statistics (May 2020)
Certification requirements are increasing for Early Care and Education providers. Associate and Bachelor Degrees are necessary to work in lead positions in child care facilities and Head Start programs.
Changes in society, economic community development initiatives, and the workforce demand an increase in the availability of high-quality early child care and education options for families and children from infancy to pre-kindergarten.
Transfer Opportunities:
SUNY Cobleskill*
SUNY Plattsburgh* (Child and Family Services)
SUNY Oneonta (Child Development and Family Studies)
SUNY Cortland
SUNY Brockport
* Articulation agreements in effect.
Admission Requirements:
Refer to the table of high school course prerequisites for admission.
Students must meet entrance requirements and be eligible for enrollment in: Composition and the Spoken Word (ENGL 101) and a College-level GER 1 Math Course (MATH 106, *MATH 115 or MATH 121) recommended. *transfers to Bachelor Teacher Education Programs
Students who do not meet ECHD admission requirements may enroll in *preparatory level courses (*ENGL 097/101) and/or (*MATH 100/106) in the first semester.
Student must pass all preparatory courses and have a minimum 2.0 GPA for admittance to ECHD program.
Transfer students must have a minimum 2.0 GPA for admittance to the ECHD major.
Graduates of BOCES and Early Childhood Occupations programs may be eligible for 3–6 college credits toward the Early Childhood Program at SUNY Canton. Refer to the College Catalog for a list of BOCES Programs for which we have articulation agreements.
---
PROGRAM REQUIREMENTS (Curriculum 327)
All Early Childhood students must agree to be fingerprinted as part of a criminal background check mandated by the NYS Office of Children & Families to participate in off campus student teaching field experiences.
Students are required to complete courses in NYS OCFS Identification of Child Abuse & Neglect [2-hour e-course] and Health and Safety Foundations [5-hour e-course], prior to participating in student teaching field experiences [both e-courses are completed in ECHD 121]. First Aid and CPR are recommended, but not required for student teachers.
Early Childhood students must have evidence of a recent physical exam and updated immunizations and seek a Health Clearance from the College's Davis Health Center.
For off-campus student teaching experiences [ECHD 201] students will need to arrange for transportation to their assigned placement sites.
Semester I Credits
Semester II Credits
Semester III Credits
Semester IV Credits
* FYEP 101 may be waived for Transfer students dependent on transfer credits [24 cr. min]
** Writing intensive requirements fulfilled by: ECHD 285
GER = General Education Requirement
NOTE: Early Childhood students must meet seven out of ten General Education Requirements and successfully pass ECHD 101
College-level MATH [GER 1] required, no credit for ENGL 097 or MATH 100