Law Enforcement Day 2023
March 27, 2023 - "Then and Now"
"Then and Now," the 13th Annual Law Enforcement Day will be in the Richard W. Miller Campus Center Kingston Theater and will also be live streamed. All are free and open to the public. The community is encouraged to attend any or all webinars.
Speakers: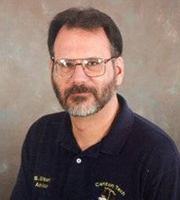 Steve Gilbert
March 27 | 9:00 AM
Steve Gilbert will present the case: State of New Jersey v. Bruno Richard Hauptman. Hauptman was tried for the kidnapping of Charles Lindbergh Jr. The presentation will be in a "you be the jury" fashion. Gilbert formerly taught numerous courses in the Criminal Investigation program, served 20 years in federal law enforcement and is a fellow in the Armed Forces Institute of Pathology in Forensic Sciences and Medicine.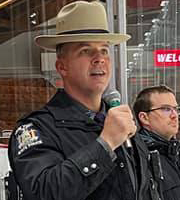 Robert Larrabee
March 27 | 11:00 AM
New York State Police Trooper Robert Larrabee will present on the history of the New York State Police. Larrabee has been a New York State trooper for almost 17 years. He stationed in Canton and is a member of the Contaminated Crime Scene Emergency Response Team, Collision Reconstruction Unit and Unmanned Aerial Systems (Drone) Unit. Larrabee is a field training officer, a patrol rifleman and an assistant recruiter.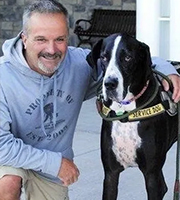 Scott Aubin
March 27 | 1:00 PM
Scott Aubin, accompanied by his Great Dane service dog, Grey, will be on hand to discuss the symptoms of unrecognized PTSD in law enforcement, first responders and veterans. He works with the New York Law Enforcement Assistance Program and has undergone traumatic experiences in his own life and will share his story. Aubin has previously presented on topics such as PTSD and suicide awareness for the NRA, as well as numerous universities, police academies, and schools across the country. Aubin was featured in an Emmy-nominated Mountain Lake PBS documentary, and has co-authored a book about his story, titled "Knot Today."