Home > Law Enforcement Day > 2021
Law Enforcement Day 2021
February 18 - April 30, 2021
The 11th Annual Law Enforcement Day will be delivered as four specialized webinars throughout the Spring 2021 semester. All are free and open to the public. The community is encouraged to attend any or all webinars.
Speakers: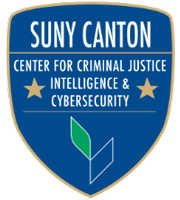 April 30 | 12:30 - 2:00 PM
"Mean Streets of Social Media: Cyberbullying, Ransomware and Online Mental Health"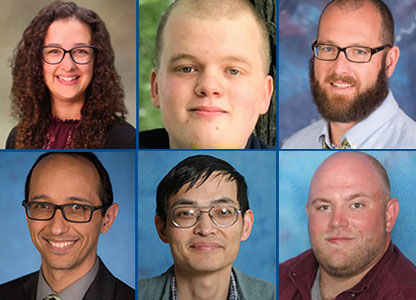 Dr. Stephanie Fredrick
Associate Director of Alberti Center for the Prevention of Bullying Abuse and School Violence at the University at Buffalo
Dylan Bradley
SUNY Canton student pursuing a bachelor's degree in Information Technology with a minor in Cybersecurity. He was born in Potsdam, NY, and has lived in the North Country region his whole life.
Patrick McManus, Lecturer in the Applied Psychology, SUNY Canton
Dr. Kambiz Ghazinour, Associate Professor, Cybersecurity, SUNY Canton
Minhua Wang, Lecturer, Cybersecurity, SUNY Canton
Jim Sheppard, Counselor, SUNY Canton
Past Webinars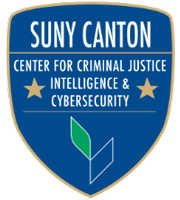 February 18
Panel #1
Human Trafficking
Human trafficking is a crime in which force, fraud or coercion is used to pressure children and adults, immigrants and nonimmigrants to work in various "labor forces" for commercial purposes. People often think of sex trafficking when they hear about trafficking but this can also include laborers who are working in extremely poor conditions for unscrupulous employers.
Featured speakers include:
Marilyn Morey
A public affairs specialist/ community outreach coordinator for the US Attorney's Office for the Northern District of New York. Her professional contacts have proven invaluable in putting together our experienced panel of speakers.
Jody Wheet
Program Director for the National Center of Missing and Exploited Children. Jody will highlight her agency's relationship with law enforcement, specifically the cybercrime tip hotline and the slippery slope related to transition from online sexual exploitation to victimization via human trafficking.
Christine Battisti
Chief Operations Officer for the Crime Victims Assistance Center in Binghamton. She has worked with countless victims over the years and will focus on the process of recruiting victims and the subsequent process of recovery for these victims.
Anti-Human Trafficking Director for the non-government organization of the Worker Justice Center. Through his work, he has trained local, state, national and international law enforcement and service providers, including the Honduran, Salvadoran, Guatemalan, and Mexican National Prosecution teams, Judges, Investigators, and service providers, as well as INTERPOL. He will focus on labor trafficking.
Mary Armistead
Staff attorney for Legal Services for Trafficking Victims Program through The Legal Project in Albany. She has broad experience in many aspects of human trafficking and will focus on immigrant labor trafficking victims.
Carl J. Boykin
Director of Human Trafficking Prevention at NYS Division of Criminal Justice Services. His presentation will discuss human trafficking in upstate NY and the process for referring an individual to his agency so that he/she can receive various forms of services after he/she has been identified as a human trafficking victim. Mr. Boykin will focus on victims of sex trafficking.
Katherine Kopita
Prosecutor with the US Attorney's Office of the Northern District of New York who specializes in prosecuting perpetrators of human trafficking. She is currently assigned to the Plattsburgh office.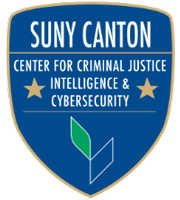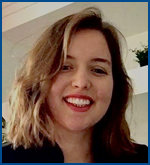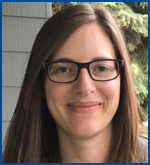 February 25
Where's Waldo? (Seriously – where is he?) - Using Technology to Uncover Clandestine Graves
Tori Berezowski
Tori Berezowski is a forensic anthropology PhD candidate at the University of Newcastle in Australia, looking at using geophysical techniques to locate covert burials. She has a passion for teaching and has experience with research projects that apply geomatic techniques to forensic anthropological methods such as grave documentation and cranial sex assessments.
Carrie LeGarde
Ms. LeGarde is an anthropologist at the Defense POW/MIA Accounting Agency (DPAA) at Offutt AFB in Nebraska. She was born and raised on a cattle ranch in Central Montana. She attended the University of Montana in Missoula, MT for her undergraduate degrees (B.A. Anthropology and B.A. Biology - 2009) and graduate degree (M.A. Forensic Anthropology, 2012). During this time, Ms. LeGarde was employed by the Montana State Crime lab as a Forensic Firearm, Evidence, and Autopsy Technician. She also became a member of the Disaster Mortuary Operational Response Team (DMORT) – Region VIII.
Ms. LeGarde joined the DPAA Laboratory at Joint Base Pearl Harbor-Hickam in June 2012 after completing her master's degree. She has primarily served as an anthropologist on Commingled Human Remains projects, such as the Korean War Identification Project and the USS Oklahoma Identification Project. Ms. LeGarde began a doctoral program at the University of South Florida in Tampa, FL, in 2015, and is currently a PhD Candidate. Ms. LeGarde joined the DPAA Laboratory staff at Offutt AFB in 2016. She now serves as the Project Lead for the USS Oklahoma Identification Project.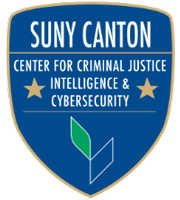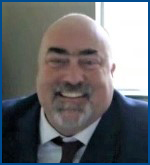 March 18
St. Lawrence Health System Ransomware Walkthrough and Lessons Learned
This webinar discusses ransomware, the number one cybercrime nowadays. Last October, several St. Lawrence County hospitals were attacked by ransomware. Richard Ingersoll, the Director of Systems Engineering and Architecture for St. Lawrence Health System, will be the lead speaker presenting the topic "St. Lawrence Health System Ransomware Walkthrough and Lessons Learned". Following Richard's presentation, SUNY Canton Cybersecurity faculty members may provide further insights on ransomware threats and controls.
Richard Ingersoll
Richard Ingersoll is the Director of Systems Engineering and Architecture for St. Lawrence Health System, where he leads the team responsible for Architectural and System alignment across the organization as well as Information Security. Prior to this role, Richard was at Cisco Systems for the last 20 years. He held a variety of roles within the company, the most recent being Manager of Systems Development in the Government Trust and Technology Group, supporting Government and Public Sector Customers.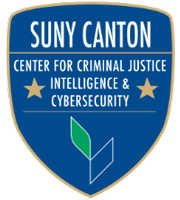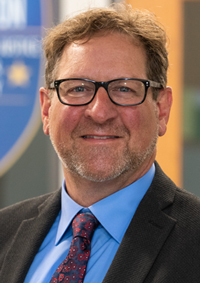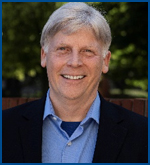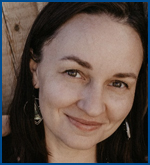 April 8
"Focused on Reality - Coordinating Law Enforcement Training and Emergency Exercises for Communities"
Emergency managers coordinate emergency exercises and training for community emergency responders. This presentation will discuss the methods of coordinating full-scale emergency exercises based on law enforcement scenarios such as bombings or active shooters. A discussion of existing, new, and emerging technology like virtual and augmented reality and immersive projection add to the reality of training and exercises for law enforcement and other emergency responders. The panelists will also present case studies about how the technology allows for continual use of training scenarios and help evaluate performance.
Jay Roorbach
Jay Roorbach is the primary faculty member for the Emergency Management Bachelor of Science degree program at SUNY Canton. He coordinates the curriculum, advises students, and is the primary instructor for EADM courses. Prior to this assignment, he was the Senior Emergency Planning Coordinator for the University at Buffalo (UB). His role was to coordinate planning for emergencies that affected operations of the University, organize and lead the overall University response strategies when emergencies happened, and ensure continuity of business services, instruction, and research. He designed, built, and led the UB Incident Management Team and Emergency Operations Center for several emergencies including the 2020 COVID-19 pandemic response. Jay has over 25 years of experience in emergency management and preparedness, regulatory compliance and enforcement, and hazardous materials management in the federal, state, military and civilian sectors.
Armin St. George
Armin St.George is co-founder and CEO, of Crosswater Digital Media, an award winning creative production facility, founded in 1991. During his 29 year tenure, he has been the executive responsible for new business development and account management.
In 2014, he became CEO and oversaw the company's transition into research based immersive product development for higher education, medical education, as well as training for healthcare, law enforcement, vocational and industrial applications. At that time, he developed the strategic relationship with DOLBY who selected Crosswater as one of the nine studios worldwide that worked on the spatial audio component of DOLBY's Atmos VR Beta release. Crosswater is engaged with numerous universities and organizations pursuing XR and AI as a training/educational tool in multiple fields.
Tara Kruse
Tara Kruse is Crosswater Digital Media's Research and Medical Content Director. Her work background includes clinical healthcare, public health, teaching, and technology. Tara graduated Magna Cum Laude from D'Youville College in 2020, earning a Master of Science degree with a Physician Assistant major. She also holds a Physician Assistant Bachelor of Science degree with a minor in Public Health, and an AAS degree in Surgical Technology. Tara has done disaster research field work during the response and recovery phases after hurricanes in Texas and North Carolina, experiences which she found to be very compelling. During her personal and professional life Tara has enjoyed participating in a Citizen's Police Academy and various tactical training opportunities. Currently she is delighted to be finding avenues where her varied interests and experiences intersect through XR training and therapeutics. The exciting horizons of immersive reality have proven benefits to society; Tara's work with the Crosswater team includes furthering that research with impactful and actionable projects, as well as continuing to focus on a direction that keeps the team on track to be ethical stewards of human technology interface.