Educational Opportunities
As a student under the Center for CJ, Intelligence & Cybersecurity you have the opportunity to apply for graduate admission at UAlbany in either the MA in Criminal Justice or MS in Information Science degree. The 4+1 will allow you to complete four online graduate level courses in your senior undergraduate year of college and these courses will be billed at the undergraduate UAlbany rate of tuition instead of the graduate cost of tuition. You will be able to use the UAlbany courses as upper level program or upper level general electives. Then when you graduate from SUNY Canton you will automatically move into full graduate level courses online at UAlbany. This is a great opportunity for a student who plans on obtaining a master's degree and shorten the time to graduation.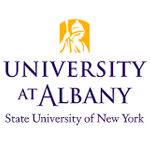 Master of Arts in Criminal Justice
Gain an advanced understanding of the criminal justice system and criminology. Whether you want to further your role in law enforcement or become active in public policy, you will acquire the knowledge for a successful career in areas like policing, law, crime analysis, and research with a master's degree in criminal justice from the University at Albany.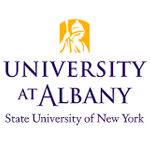 Master of Science in Information Science
Whether you want to pursue a career as a special collections librarian, historic document archivist, intelligence analyst, or information architect, you can build on the strong foundation of this reputable program with a focused concentration that supports your goals.